Electrical Panel Upgrades
Snap, crackle, and pop are great if it's in your cereal bowl. But not if it's in your electrical panel. In fact, unusual sounds coming from your electrical panel are one indication of a potential fire hazard. Call (978) 595-1465 to schedule an inspection and a free estimate for your electrical panel upgrade. We've been in the electrical business for more than 6 years, and our qualified electricians can safely and efficiently upgrade your electrical panel.
---
Call for a FREE Quote
---
Upgrading Electrical Panels is Not a DIY Project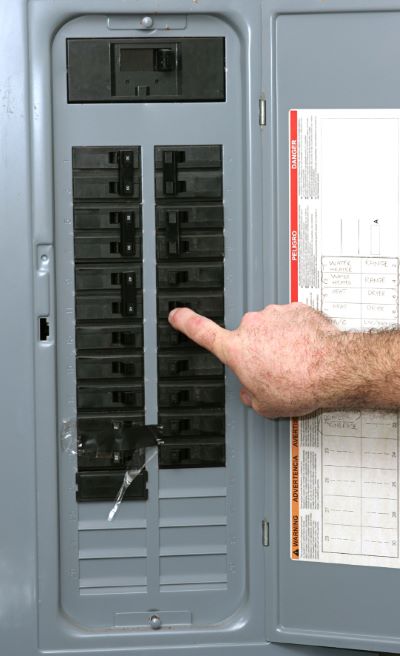 Replacing electrical panels requires working with the electrical supply to your home or office. Often, extensive wiring is involved. Wetmore Electric Inc has been in the electrical business for more than 6 years. Our master electricians are trained and certified to perform electrical panel upgrades for both residential and commercial clients.
Is the Wiring in Your Home Safe?
If your electrical panels are arcing or overloaded, your family could be at risk. Other warning signs of outdated or insufficient wiring include power fluctuations, flickering lights, and circuit breakers that trip when you use more than one appliance at a time. Loose or old wiring and poor connections mean it's time for an upgrade. Call Wetmore Electric Inc to speak with one of our certified electricians: (978) 595-1465.
Benefits of Upgrading Your Electrical Panel
An updated electrical panel gives you consistent electrical service for your home or business. It also allows for future expansion.
Call (978) 595-1465 to find out how Wetmore Electric Inc can make your home or office safer with an electrical panel upgrade.
---
Call for Fast FREE Quote
---