Welcome to Wetmore Electric Inc
Master Electrician in Salem, Massachusetts & Surrounding Areas


Master Electrical #A20988
Proudly wiring, lighting, and electrifying Salem MA area homes and businesses since 1998, Wetmore Electric Inc is a trusted and preferred provider of electrical contracting service, electric repair, and residential and commercial electrical services.
Wetmore Electric Inc offers a wide range of electricity related services from wiring during construction to snaking wires and installing new switches, outlets, and lights post construction to enhance your Salem area home or building.
---
Call for a FREE Quote
---
Master Salem Electrician
Whatever your project, Wetmore Electric Inc can help power that new kitchen or bath, relocate or expand your breaker panel, or update wiring to increase your families safety and meet Massachusetts electric codes.
Just some electrical services provided to Salem area residents and businesses include: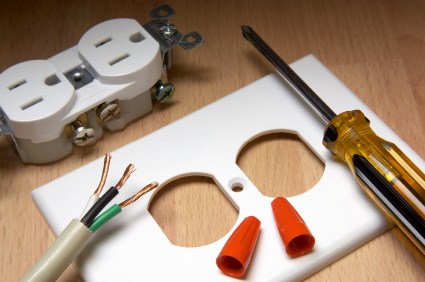 Salem Electric Repair: If your Salem area home or business is having electrical problems, give Wetmore Electric Inc a call. Perhaps the lights dim when the dishwasher turns on, or an outlet arcs when plugging in a new lamp. Wetmore Electric Inc electricians are licensed and experienced and can find and fix your problem fast.
Salem Lighting: Tired of the lights in the outdated kitchen in your Salem area home? Wetmore Electric Inc can design, recommend, and install kitchen lights to illuminate your work areas increasing your safety and productivity!
Salem Commercial Electric: Your Salem area business having electrical issues? Wetmore Electric Inc electricians are licensed to handle commercial electric problems such as tripping breakers, overloaded circuits, or just running additional circuits to cash registers, computers, refrigeration units, air conditioning units, or simply increasing lighting. Give Wetmore Electric Inc a call at (978) 595-1465 to learn more.
---
Call for a FREE Quote
---